The continuously increasing use of smartphones has an enormous impact on trade and its turnover. In Germany, too, the share of smartphones and tablets in e-commerce was already 49 percent in 2019. In China, mobile commerce is already so mature that online = mobile.
Companies have an average of around 200 contacts with the authorities per year. In order to make paper forms, faxes, e-mails and letter post a thing of the past, fully digital administrative services are needed. The basis for this is to be the uniform ELSTER-based company account. The basic components of the joint project were presented to the public at the beginning of June 2021.
To support digitisation projects, the Bavarian State Ministry for Digital Affairs (StMD) invited tenders for a framework contract for various IT services. mgm was now awarded the contract as general contractor together with KPMG AG Wirtschaftsprüfungsgesellschaft and Höhn Consulting as one of seven companies.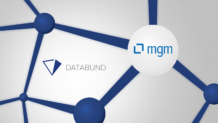 From 1 April 2021, mgm technology partners is a member of DATABUND e.V., the association of medium-sized IT service providers and software manufacturers for the public sector in Germany. With almost 60 members, the association is primarily involved in the area of standardisation and represents the interests of its members vis-à-vis ministries and politics.
The Bavarian Future Congress of Behörden Spiegel took place at the end of February under the motto "The summit in view - the rise of digital administration in the Free State". Hamarz Mehmanesh, founder and CEO of mgm, discussed digital sovereignty in one of the ten expert forums.
Digitalisation has hit industrial insurers at a bad time. As a result, despite enthusiasm for individual digital initiatives, insurers are not developing a cohesive, sustainable vision of how to weave digitalisation into the corporate DNA. A guide.
Together with the insurance broker GOSSLER, GOBERT & WOLTERS (GGW), mgm has implemented the decision announced in the summer of 2020 and founded the insurance broker "IPP northport InsurancePartner Platform GmbH", based in Hamburg, in equal parts.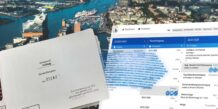 Changes of ownership, name changes, mortgages, out-flagging and some other operations must be recorded in the shipping register. Most recently, the largest German shipping register at the Hamburg District Court handles more than 3,000 such applications annually, plus around 300 new registrations. Since mid 2020 ach digital in the web browser. mgm technology partners has implemented the software development together with Dataport.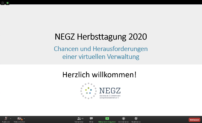 Since 2018, the autumn conference of the NEGZ (National E-Government Competence Centre e.V.) has been held as part of the bitkom "Smart Country Convention". This year's event was the same, but like most other events it was digital & remote. mgm was present with three contributions.