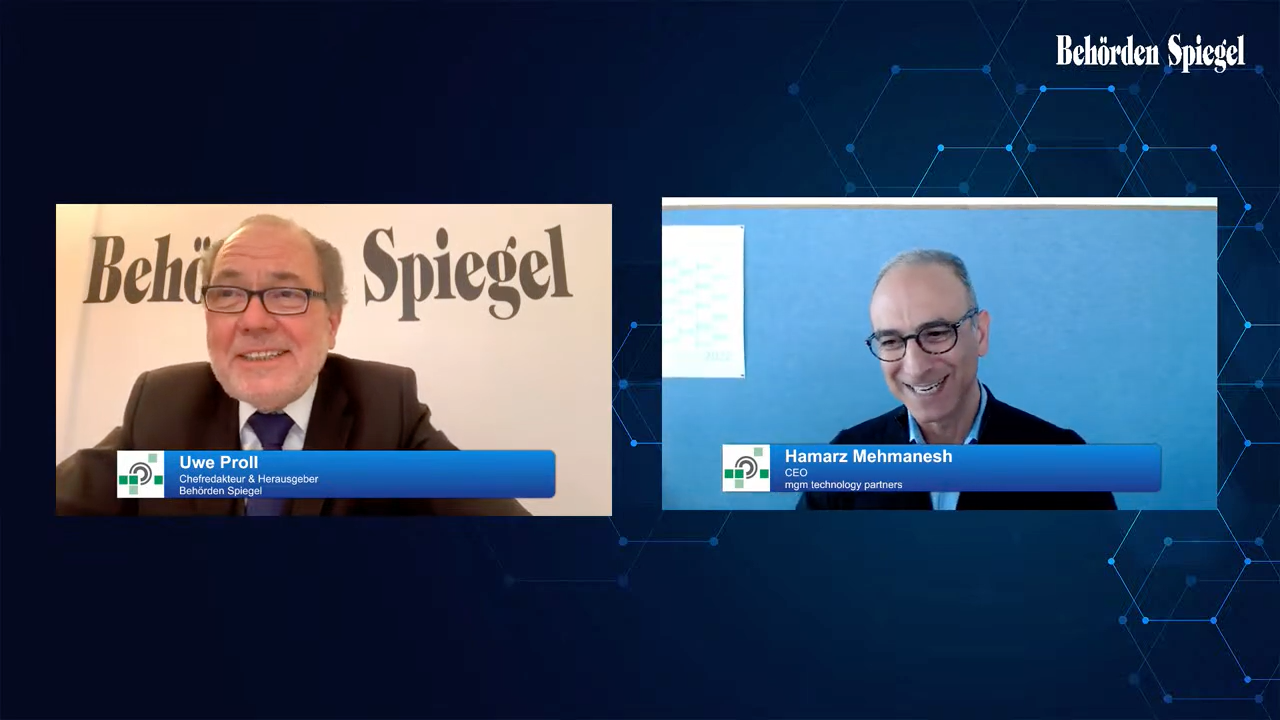 Can the German administration become more independent of individual providers and thus more digitally sovereign through open source software (OSS)? This question was the focus of the "Behörden Spiegel"* web panel "Digital Sovereignty". mgm CEO Hamarz Mehmanesh gave the keynote speech. There was also a presentation of the planned Centre for Digital Sovereignty (ZenDiS) and a discussion round with representatives of the federal government, the state, local authorities and an open source trade association.
How can digital, machine-readable and forgery-proof proofs of identity for private individuals and companies look? The IDunion consortium is working on this - and other - questions of the future. mgm is now an associated partner in this important project.
The Bavarian Future Congress of Behörden Spiegel took place at the end of February under the motto "The summit in view - the rise of digital administration in the Free State". Hamarz Mehmanesh, founder and CEO of mgm, discussed digital sovereignty in one of the ten expert forums.