This master's thesis examines the potential of low-code platforms for software development in public administration. For this purpose, an empirical study was conducted on the basis of expert interviews in order to identify the advantages, prerequisites and challenges of the use of low code platforms. The analysis is based on the example of the low code platform A12 from mgm technology partners and its relevance in the context of OZG implementation.
A great premiere already in spring, when the trade portal Dev-Insider nominated mgm for the first time for the IT Awards, the Readers' Choice Awards of Vogel IT-Medien. Now - after two years with remote awards - there was again a festive gala in Augsburg. The evening was worthwhile for us: mgm can be pleased about a platinum certificate and thus the 1st place. This prize goes to the low-code platform A12 and the entire team behind it.
From September 26 to 28, 2022, Aachen will become a Mecca for enthusiasts of technical languages. At the Language Developer's Meetup (LangDev), leading international experts from research and industry will meet to discuss the latest developments in software language engineering. mgm is sponsoring the event and will be contributing a keynote speech. The event is hosted by the Chair of Software Engineering at RWTH Aachen University headed by Prof. Dr. Bernhard Rumpe.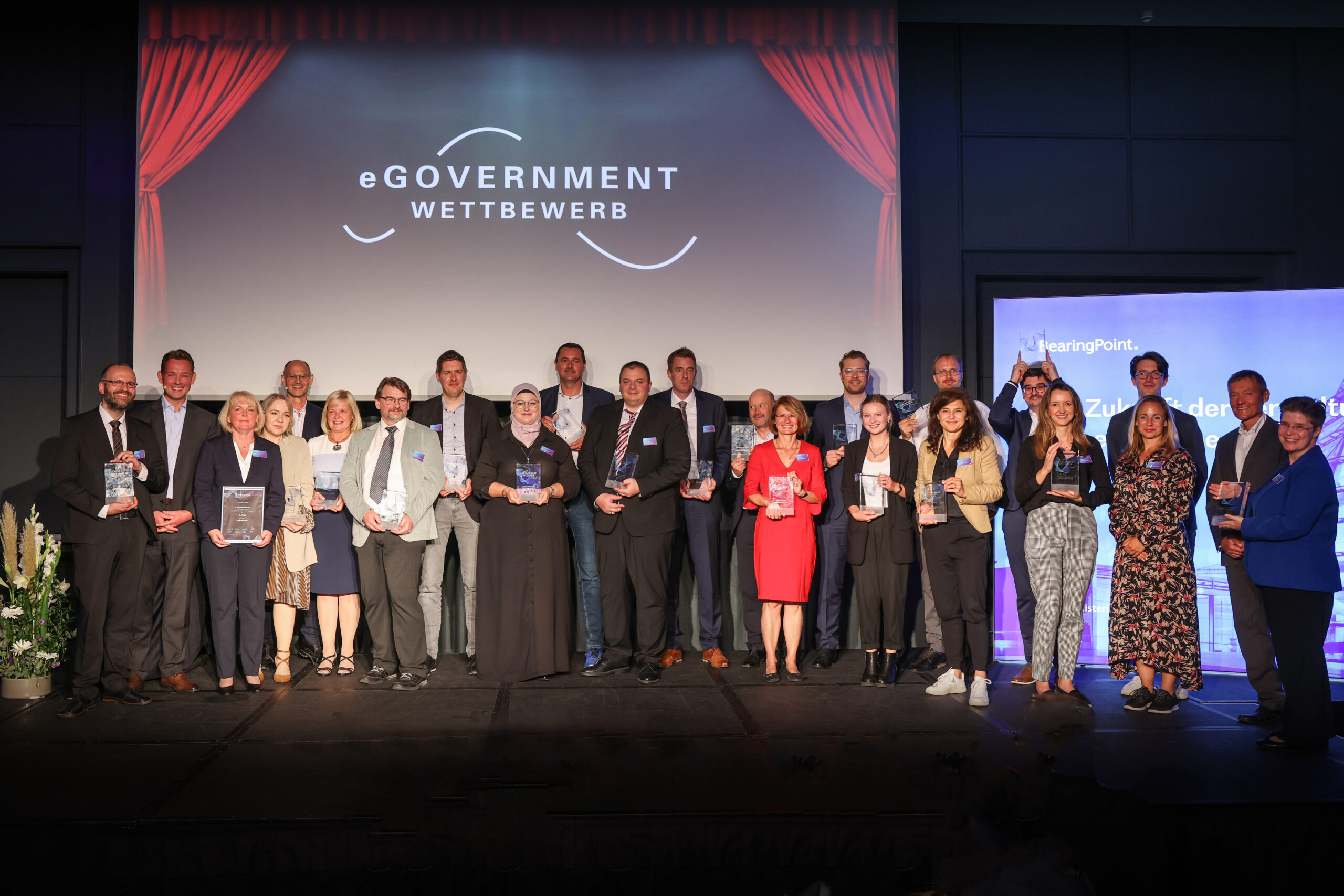 The renowned eGovernment competition was held for the 21st time. Yesterday evening, the MODUL-F team was jubilant at the finale: first place was awarded by the expert jury in the category "Best Cooperation Project 2022", as well as third place from the public vote. All in all, great recognition for the team members from the Hamburg Senate Chancellery, the Federal Ministry of the Interior and for Home Affairs, mgm and Dataport.
Premieres are always something special: This year, the professional portal "Dev-Insider" nominated mgm for the Readers' Choice Award in the category "Low Code / No Code" for the first time. Behind this are the renowned IT awards of Vogel IT-Medien, which are in their eighth year of competition.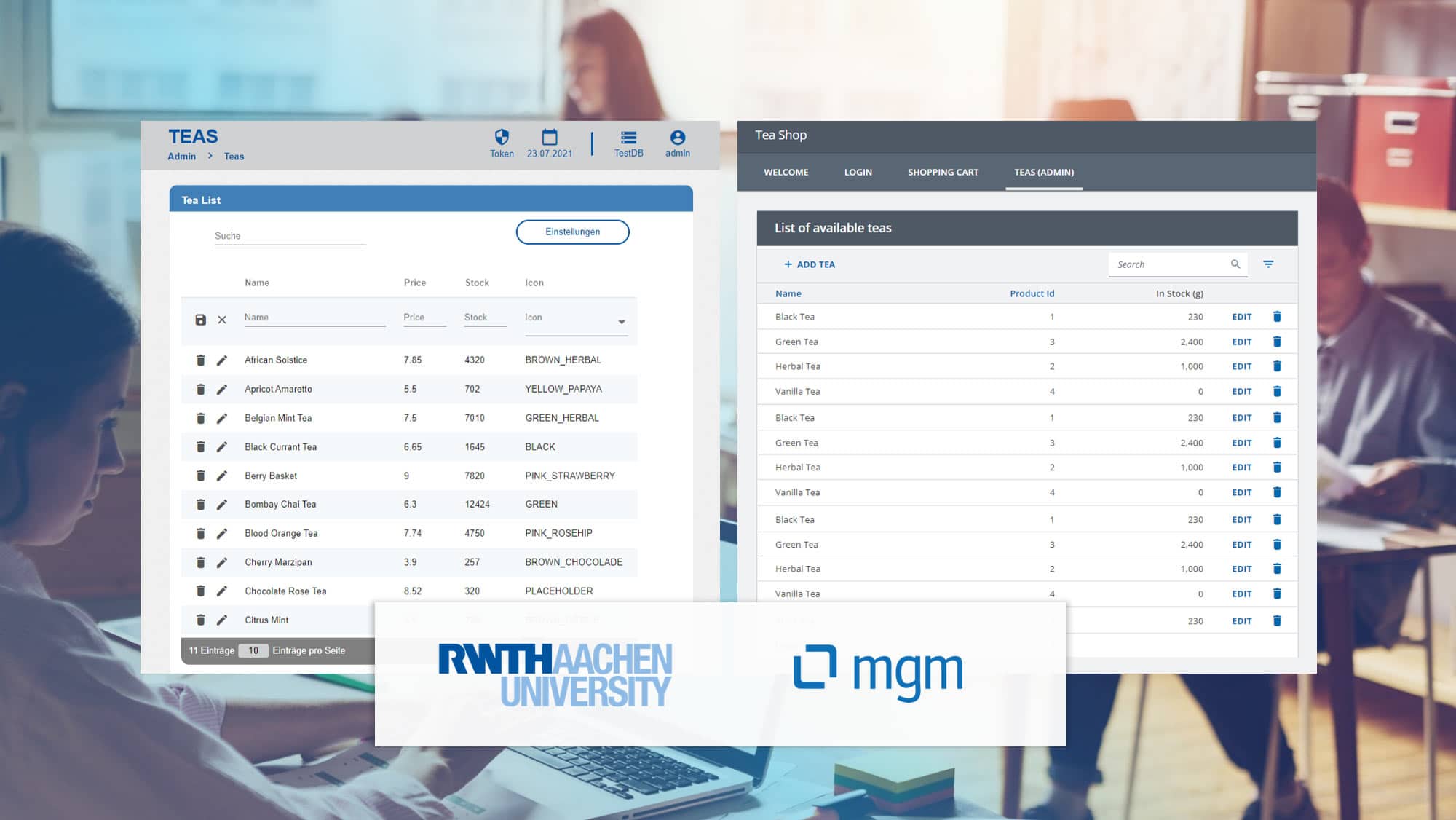 How does software development work with the help of a low code platform? To what extent do different low code approaches differ? Questions like these were addressed by students from RWTH Aachen University who attended the "Model-Driven Low-Code Platforms" course held by the Software Engineering department in the summer semester of 2021.
Every day, critical business data lands in specialist departments in self-built mini-applications à la Excel - shadow IT is growing. However, in terms of data integrity, data security and availability, these applications represent a business risk for companies. A conversation with mgm project manager Thomas Kneist about the background of shadow IT and possible ways out.