A study in which mgm was involved explores the question: How can merchants on marketplaces provide mandatory proof of taxes using blockchain technology? One of the results was a prototype based on SSI. A podcast with Ansgar Knipschild - and lots of detailed information.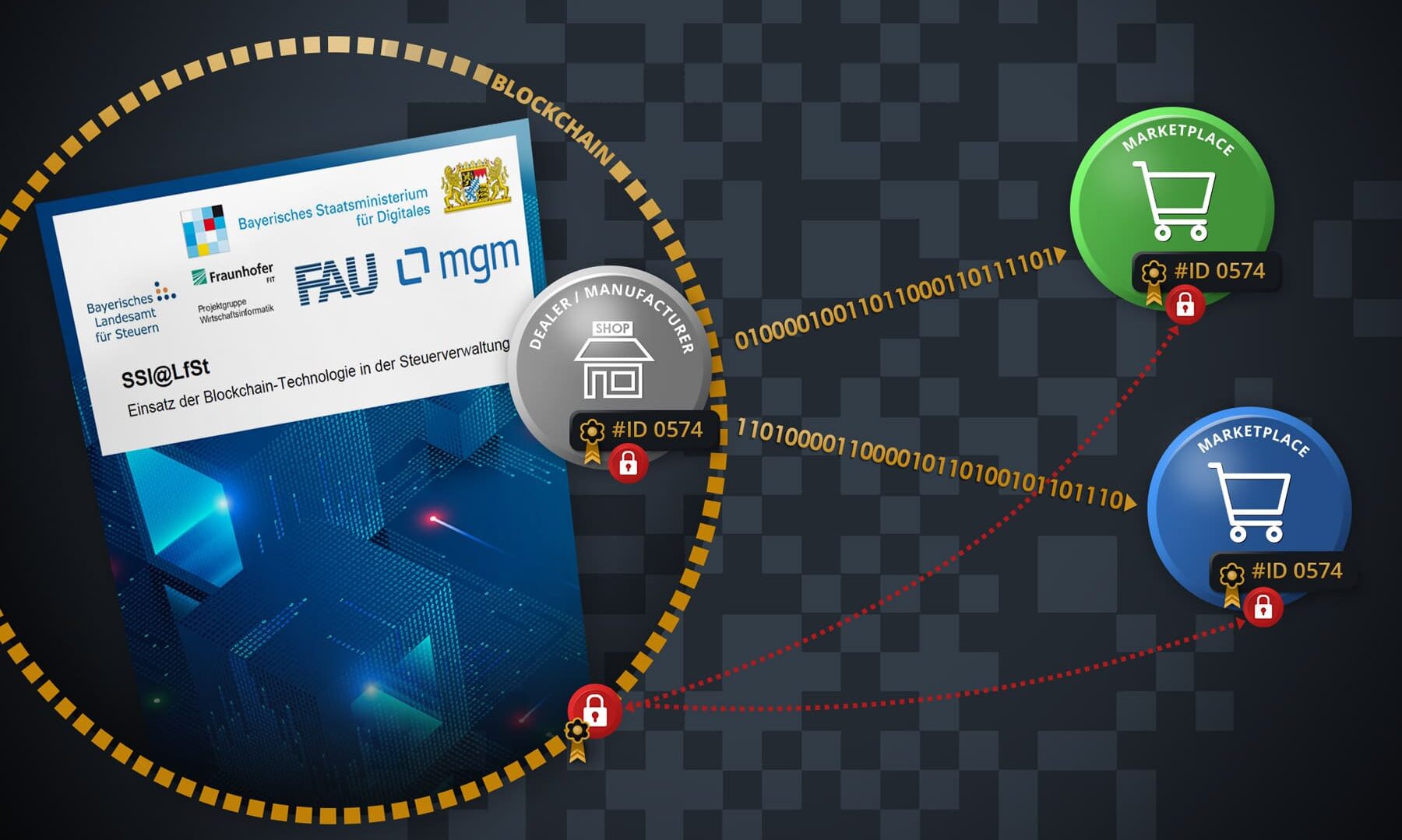 What is the potential of using blockchain technology in tax administration? The Bavarian State Tax Office has explored this question in a research project together with the Fraunhofer FIT Business Informatics Project Group, Friedrich Alexander University Erlangen-Nuremberg and mgm. The results are promising - especially with the use of a Self-Sovereign Identity system (SSI).
How can digital, machine-readable and forgery-proof proofs of identity for private individuals and companies look? The IDunion consortium is working on this - and other - questions of the future. mgm is now an associated partner in this important project.