Overview of the news of CW 19/2019 #Strategy Service or high-tech: How can brick-and-mortar retail survive?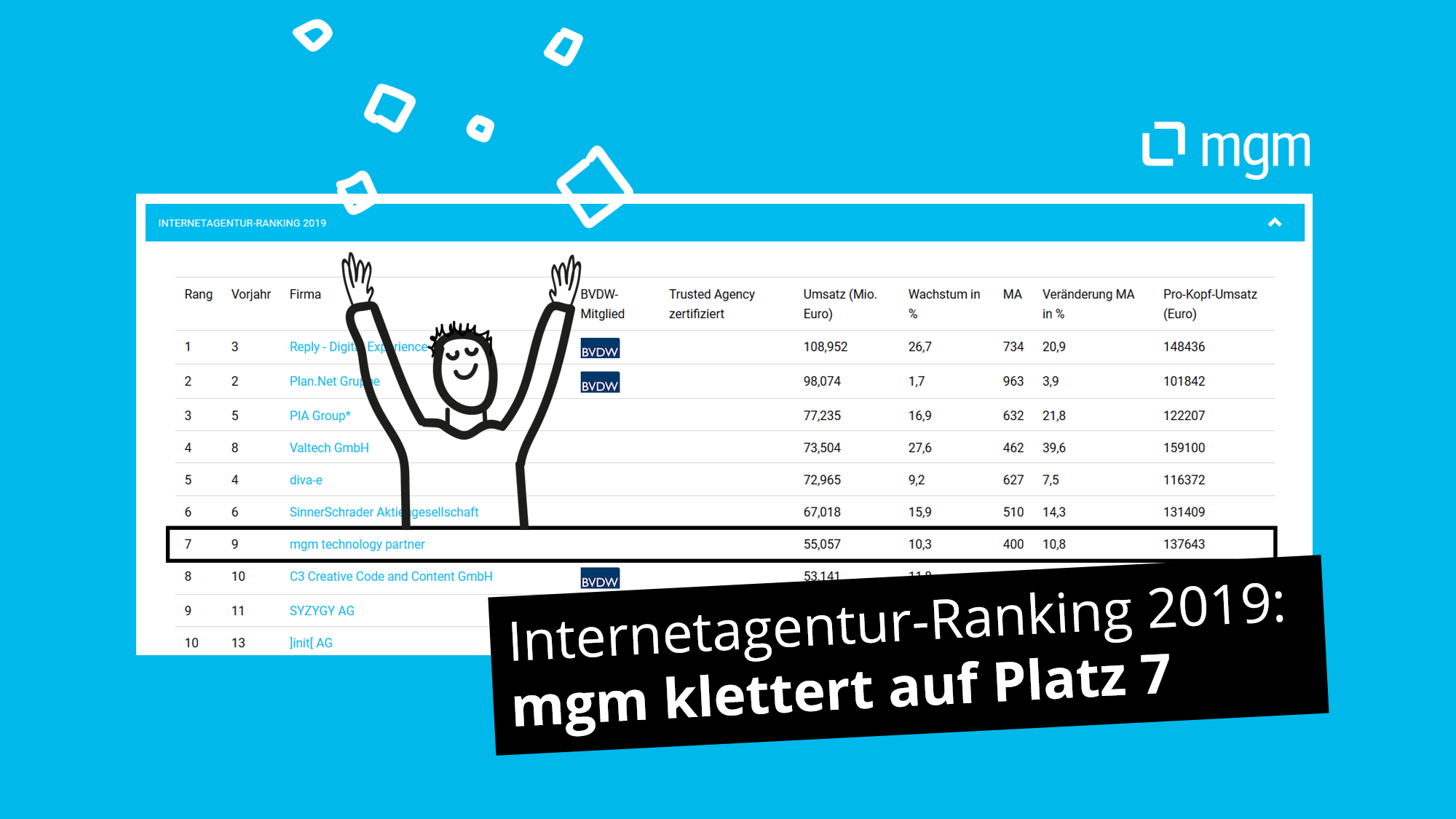 This year, mgm is again one of the ten most successful full-service digital agencies in Germany in terms of revenue. This is shown in the Internet Agency Ranking 2019.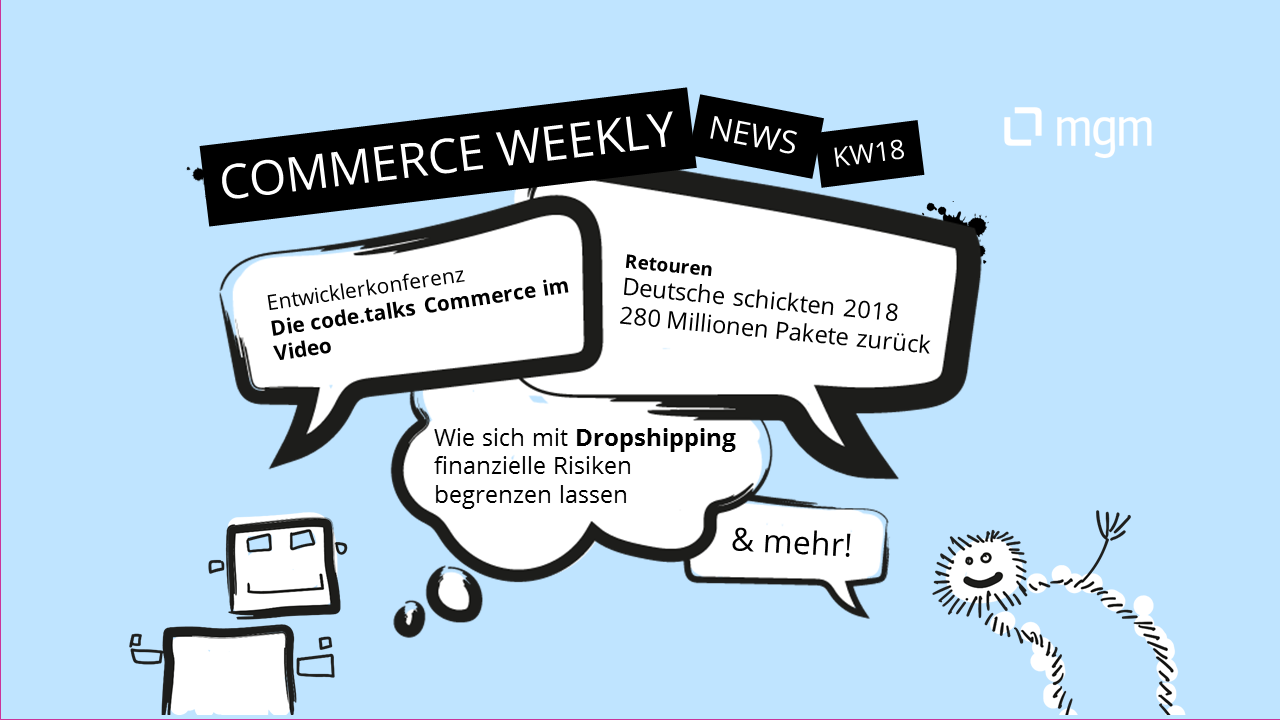 Overview of the news of CW 18/2019 #Strategy Dropshipping instead of packaging license?! Dropshipping is a business model that many retailers rely on to minimize their financial risk.
Overview of the news of CW 17/2019 #Strategy E-Commerce revenues for 1st quarter 2019 exceed expectations E-Commerce is still on a clear growth course.
Overview of the news of CW 16/2019 #Strategy Directive on Copyright: the impact on online shops
code.talks Commerce is undoubtedly one of the largest German developer conferences for e-commerce.
Overview of the news of CW 15/2019 #Strategy Instagram Checkout - The risky seduction
Last year I already had the opportunity to visit the ECC Forum. While the event I attended in September was primarily aimed at B2B decision-makers, the ECC Köln focused on B2C topics on April 3rd.
Overview of the news of CW 14/2019 #Strategy Loyalty points, discounts or service: How can customer loyalty be achieved in e-commerce? How can new customers be turned into loyal regular customers?
Hamarz Mehmanesh, CEO of mgm technology partners, and A12 developer Timo Greifenberg were guests at the research workshop of the Chair of Software Engineering at RWTH Aachen University on March 25.