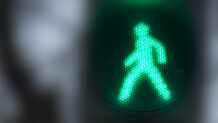 Philipp Thier, underwriter and business analyst, shares his view on the importance of digital products for automated processes, which decision criteria help to get started and which challenges need to be overcome à la "we've always done it this way".
A new symbiosis is emerging between insurers and Insurtechs. According to a new study, intelligent systems such as chatbots and robo-advisors will be used primarily in the areas of claims collection and distribution. This and more news from the insurance industry in our overview.
The insurance industry has always been considered a chameleon. It balances between the needs of its customers and legal and technical changes. A tense relationship that often raises questions. As is currently the case with commercial insurance.