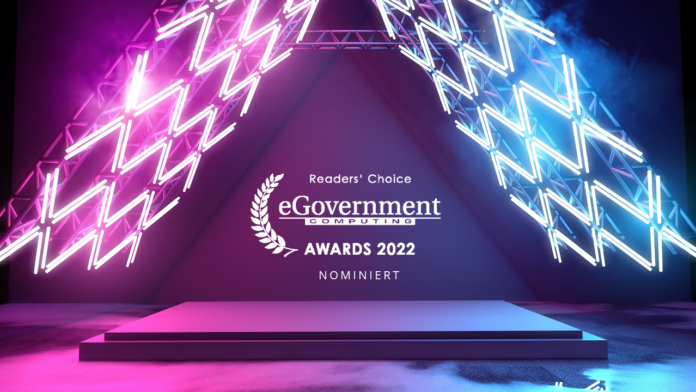 As the defending champion from last year mgm is once again up for election for the "eGovernment Computing Readers Choice Award". The event is organized by the trade journal "eGovernment Computing" of Vogel IT-Media and will culminate in the awards ceremony at the end of September in Berlin, Germany. Voting for the readers' choice starts today, April 29, 2022, and ends in July.
Once again this year, various companies from the fields of business and technology have been nominated for the audience award. The most important requirement is that the products or services make a significant contribution to laying the foundations for the success of eGovernment. The finalists will be determined by online voting in ten different categories, ranging from "eFile" and "Identity & Security" to "Municipal Solutions". Platinum, gold and silver awards will be presented in each of the categories. mgm will be competing in the "Consultant" category, as we did last year.
"For over 20 years, we have been developing complex and sustainable enterprise business applications for the greatest possible digital sovereignty – especially in public administration. We were already very proud of winning the Platinum Award last year and hope that our partners and customers will help us defend the title with their votes," says Janos Standt, Head of Public Sector at mgm technology partners.
Roland Kreutzer, Partner and Head of Public Sector Consulting at mgm consulting partners, adds: "Last year's award win shows that we are on the right track. Digitalization projects require close consulting right from the start as well as continuous support throughout the entire process. This is what we at mgm are working on together with all project participants."
Vote now here.