mgm Big Data experts Stephanie Fischer and Dr. Christian Winkler discuss the importance of data driven decisions and innovation for companies with regard to technical and organizational matters

The introduction of Big Data in is not merely a technical challenge. Our presentation at the TDWI conference dispels the myth and sketches out a more comprehensive picture.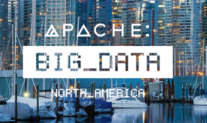 "Data Science with News Headlines – Analyzing and Visualizing a Whole Decade" . The presentation demonstrates how Apache tools can be used to "dig through" unstructured text, analyze and visualize the data.
At the European Data Forum in Luxembourg two conference days were entirely devoted to Big Data. Industry experts discussed, with researchers, political decision makers and representatives from community projects, the challenges of the emerging data-driven economy.
Big Data in Business was the motto of a workshop of the Competence Center for Scalable Data Services and Solutions (ScaDS) held on November...
What are the organizational challenges arising on the way to the data-driven company? And what are the technical hurdles to overcome here? This is...
The revenue gained with Big Data solutions rose by 66% up to 73.5 billion euro world-wide and 59% up to 6.1 billion in Germany over the past year. One of the core technologies used is Hadoop which creates the base for a broad and rich eco-system containing distributed databases, data and graph processing libraries, query [...]
Our Big Data expert Dr. Christian Winkler will present his experiences with the "Exploration of geo-spatial automotive data" within the practice-oriented Big Data Lab 2015 for service providers and users of Big Data technologies.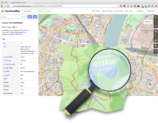 Together with BMW software developer Isabella Eckel, mgm Big Data expert Dr. Christian Winkler will present the common project "Exploration of geospatial Automotive data" at the Big Data Summit, "Focus Automotive".