Monthly Archives: January 2021
Together with the insurance broker GOSSLER, GOBERT & WOLTERS (GGW), mgm has implemented the decision announced in the summer of 2020 and founded the insurance broker "IPP northport InsurancePartner Platform GmbH", based in Hamburg, in equal parts.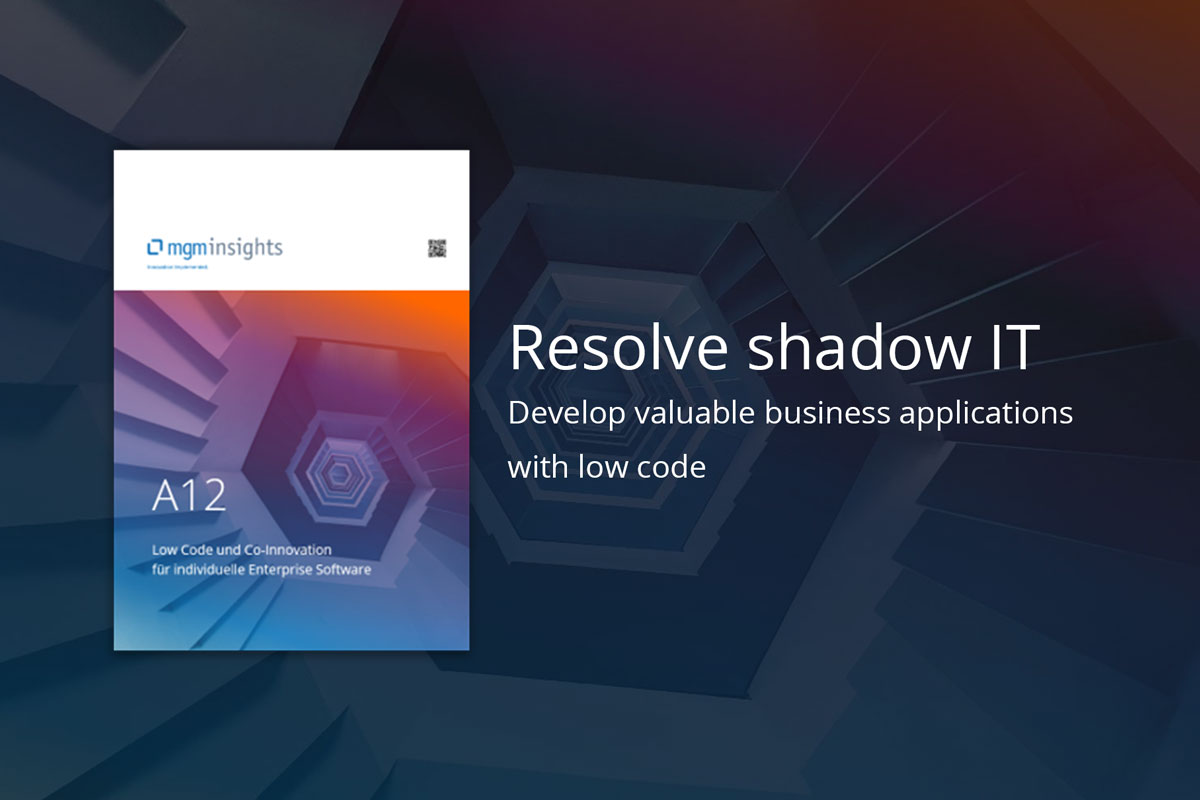 Digital makeshift solutions in business departments, with which data is processed decentrally and beyond the applicable company IT standards, sometimes cloud-based, form the so-called...

The company's new home is the Neue Siederei, a newly completed building at Taunusstrasse 23 in the north of Munich. There is now space for 250 employees across an area of approximately. Around 190 people currently work at the new head office, there are more than 750 employees around the world.
German and European insurance and brokerage companies in the industrial insurance sector are lagging far behind the possibilities when it comes to digitalisation. The opportunities lie in digital platforms.
Low code is replacing costly and slow software development approaches as a development principle. Business departments can design and customize highly complex and mission-critical enterprise applications without programming skills.