A study in which mgm was involved explores the question: How can merchants on marketplaces provide mandatory proof of taxes using blockchain technology? One of the results was a prototype based on SSI. A podcast with Ansgar Knipschild - and lots of detailed information.
Companies have an average of around 200 contacts with the authorities per year. In order to make paper forms, faxes, e-mails and letter post a thing of the past, fully digital administrative services are needed. The basis for this is to be the uniform ELSTER-based company account. The basic components of the joint project were presented to the public at the beginning of June 2021.
To support digitisation projects, the Bavarian State Ministry for Digital Affairs (StMD) invited tenders for a framework contract for various IT services. mgm was now awarded the contract as general contractor together with KPMG AG Wirtschaftsprüfungsgesellschaft and Höhn Consulting as one of seven companies.
Mornings before work, I walk my dog around my Fairfax neighborhood. May is a delightful time to be in the Washington, D.C suburbs. Yes,...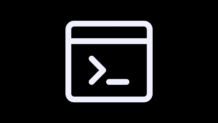 The model-driven approach brings about a number of changes for software developers. They are no longer solely responsible for building the entire application. Their...
The magazine eGovernment Computing (Vogel IT-Medien) has been presenting the "eGovernment Computing Readers Choice Award" for five years. For the sixth edition, the monthly magazine has now nominated mgm for the award in the "Consultant" category for the first time.
What role can digital solutions play in tax practice? Students at Chemnitz University of Technology will be investigating these and other questions in case studies in the "Tax Technology Project 2021" from the end of April 2021. It is the result of cooperation between the Chair of Business Taxation and Auditing and mgm.
What is the potential of using blockchain technology in tax administration? The Bavarian State Tax Office has explored this question in a research project together with the Fraunhofer FIT Business Informatics Project Group, Friedrich Alexander University Erlangen-Nuremberg and mgm. The results are promising - especially with the use of a Self-Sovereign Identity system (SSI).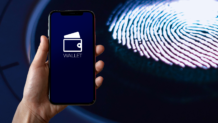 How can digital, machine-readable and forgery-proof proofs of identity for private individuals and companies look? The IDunion consortium is working on this - and other - questions of the future. mgm is now an associated partner in this important project.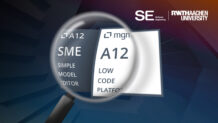 In cooperation with mgm, the Chair of Software Engineering at RWTH Aachen University is now supervising a new master's thesis and a bachelor's thesis dedicated to issues in the context of A12's graphical modelling tools.