There are many changes that large insurance brokers have to face due to digitalisation. Processes, products, closing routes are becoming digital, and the daily work in the operating departments is changing fundamentally. How can employees be supported in these changes through communication?
mgm and the Munich-based IT development company eForce21 GmbH merge. mgm takes over 100 percent of the shares of eForce21, which initially remains as a company. It will be integrated into mgm in the medium term and will continue as the 17th mgm location "Munich South".
Joseph Sigona details the engineering choices underlying grocery store price tags. He explains why grocers often struggle to manage all their pricing inputs, why...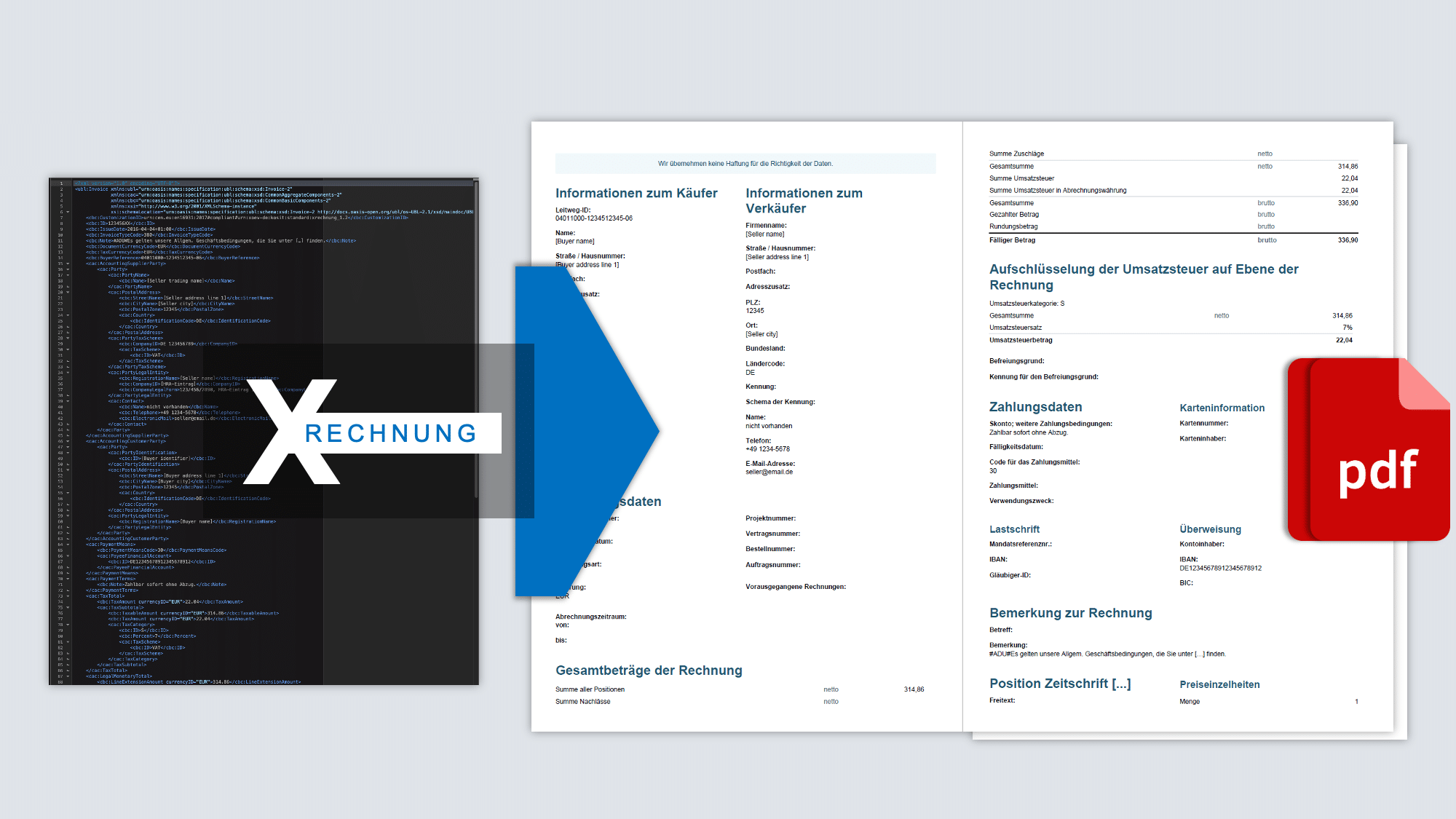 Since mid-July 2020, many employees of public institutions in Bavaria have had an important help: With the "E-Rechnung in Bayern" service, they can now validate and visualize electronic bills from suppliers and service providers in a highly secure Internet service. The Webapp thus complies with the European Union Directive 2014/55/EU.
The digitalization of the industrial insurance sector involves very complex and individual processes. In such an environment, a change process is recommended that takes into account the requirements of your own organization and the market participants.
Was hat der Strommarkt von morgen mit Amazon zu tun? Eine ganze Menge – Usability und Kundenzentrierung entscheiden auch im Energiesektor über Erfolg und Misserfolg in der Zukunft.
Our energy system will undergo fundamental changes in the coming years. Energy supply companies must prepare themselves for far-reaching changes in the supply structure and in the underlying legal regulations. This also influences the role of IT in utilities.
Since the end of 2019 mgm has implemented an Information Security Management System (ISMS), which is now certified according to ISO 27001. The internal core team for planning and implementation in discussion about project practice and further goals.
The crisis has affected many strategic IT and digitisation roadmaps. The same is true for business: some business models have come to a standstill and digital channels have suddenly gained in importance. And many CEOs, CDOs and CIOs now find themselves confronted with the question on how to adapt the digitization and IT strategy accordingly. Here you will find the answer.
The future working world of the insurance broker is unthinkable without IT and software. However, the broker of the future will not only use IT solutions, but will also be in demand when it comes to practical new and further developments.