Monthly Archives: June 2016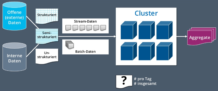 What are the cornerstones of successful Big Data projects? Technical aspects like scalable data storage and fast access times? Or organizational aspects like...
Business environments are changing faster than ever in a digitized world. Industrial insurers have to adopt an agile mindset to recognize and seize new...